CURRENT TEACHING
UT Dallas, School of Economic, Political and Policy Sciences (Fall 2021)
This course introduces students to the public policy aspects of cybersecurity. Students will apply the tools of game theory, statistics, and causal inference to inform policy decision-making. The course is divided into four parts. The first introduces the basic concepts and definitions related to policy, governance, and threats. The second part exposes students to the modern policy analysis toolkit. The third part explores the impact of cyber policies on the private sector (topics include cyberpiracy, Dark Net markets, data breaches, deplatforming, and others). The fourth part of the course focuses on the state actors (topics include electoral integrity, misinformation, digital repression, and others).
Students get free access to DataCamp to prepare themselves for the coding part of this course. Link to DataCamp for UTD students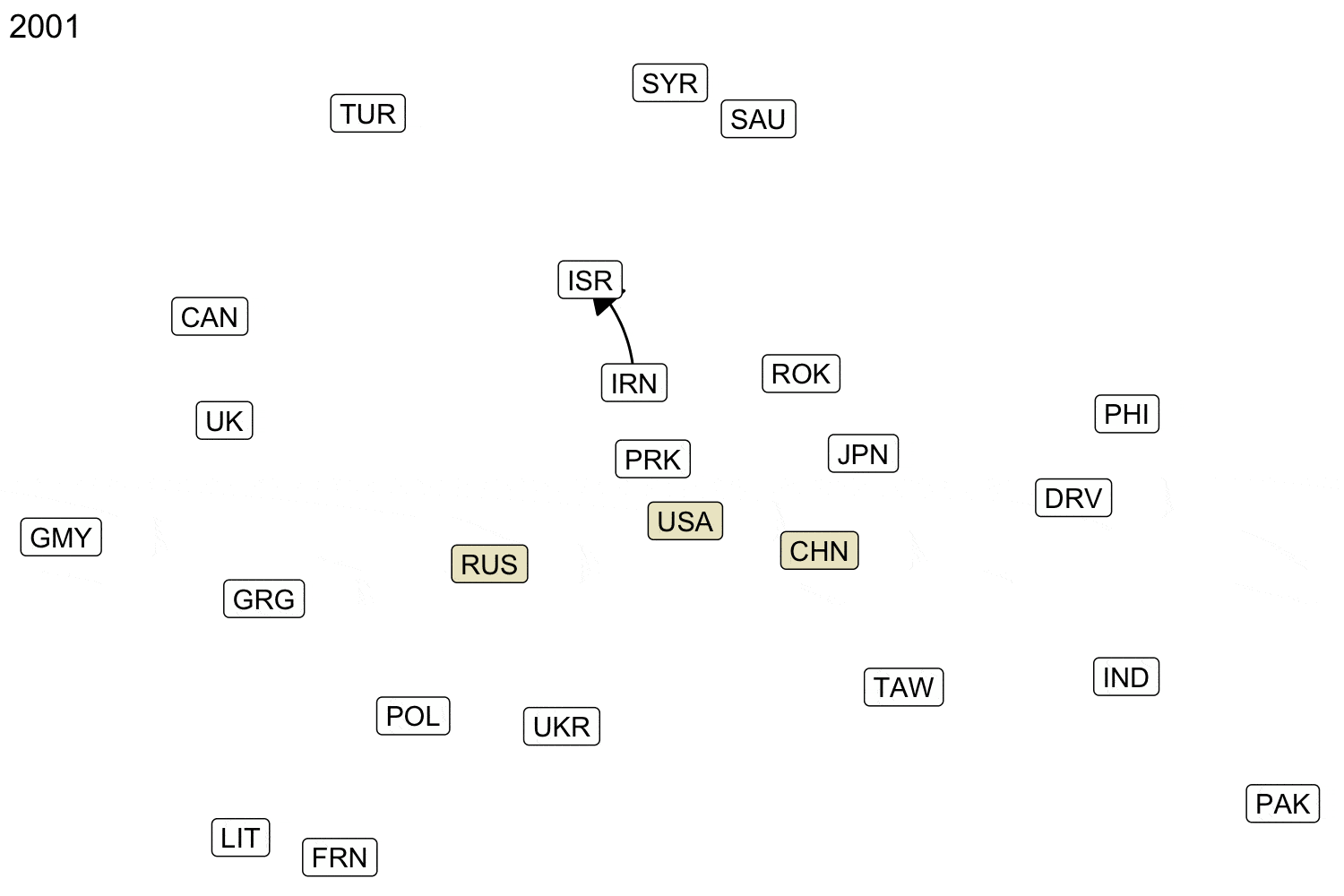 Major Cyber Attacks Across the Globe
TEACHING EXPERIENCE
Yale University, Department of Political Science (Fall 2020)
This cross-disciplinary seminar focuses on two broad questions. First: how do politicians use new technologies to influence politics? Second: how do scholars use new technologies to study politics? It uses Russia as a laboratory to explore these questions. The course consists of four parts. It starts with a review of contemporary Russia and pays attention to the quantitative studies of its economy and politics. Next, the course provides a non-technical introduction to Big Data and AI algorithms. Finally, it outlines the applications of the new technologies to the study of Russian politics.
Yale University, Department of Political Science
PLSC-455 Big Data, AI, and Russian Politics (2020)
University of California, Los Angeles, Anderson School of Business
Technology Analytics (MBA), with Prof. Keith Chen (2018)

Competitive Analytics (MSBA), with Prof. Keith Chen (2018)
University of California, Los Angeles, Department of Political Science
Higher School of Economics, Moscow, Department of Political Science
Models of Risk in Politics and Economics (MA, 2012-13)

Political Theory, Lecturer (2011-13)